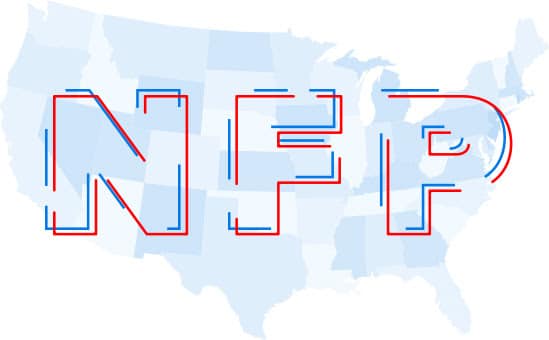 Non-Farm Payrolls – February 2019 – Live Webinar
Non-Farm Payrolls (NFP) is right around the corner and the Structures are once more pointing towards big moves ahead.
If you read the recently posted "Crash Sequence & Brexit Volatility vs Wave Patterns" report, then you know exactly what's coming!
Alternately, you can download a Q1 Report which Richard shared for Orbex traders.
[btnsx id="17556″]
The larger picture was painted with the "Bearish Santa & December's Trends – Christmas Gifts" article, and those trends already started.
Green Room members were updated on a daily basis and they know exactly what to look for during this important news release.
Non-Farm Payrolls Outlook
NFP thoughts:
February's Non-Farm Payrolls could dictate the actual trend for the 1st quarter of 2019.

The USD is located at a crucial point and a breach from here could translate into a sell-off.

The main question is: Will the USD continue with the sell-off?

DXY is set for a potential fall and this is the last change for EURUSD to impress with a bullish stance.

February's Non-Farm Payrolls is decisive!

Join me and trade like a champion!
[btnsx id="17556″]
Richard's 2 cents:
Expected outcome for the release: mixed data with a touch of bearishness.
The down-trend should be resuming, and a confirmation would come after disappointing results for the Non-Farm Payrolls.
Non-Farm Payrolls Registration
Lionheart Elliott Wave Analysis is glad to announce an upcoming live event.
Live Session will start on the 1st of February at 13:00 GMT (15:00 EEST).

Richard is going live again, on the Non-Farm Payrolls release. You can register HERE.
During this event, he will be going through his charts and walk you through the wave counts, structures, and of course, the trading opportunities on his radar.
Market is moving, get yourself up to date!
[btnsx id="17556″]