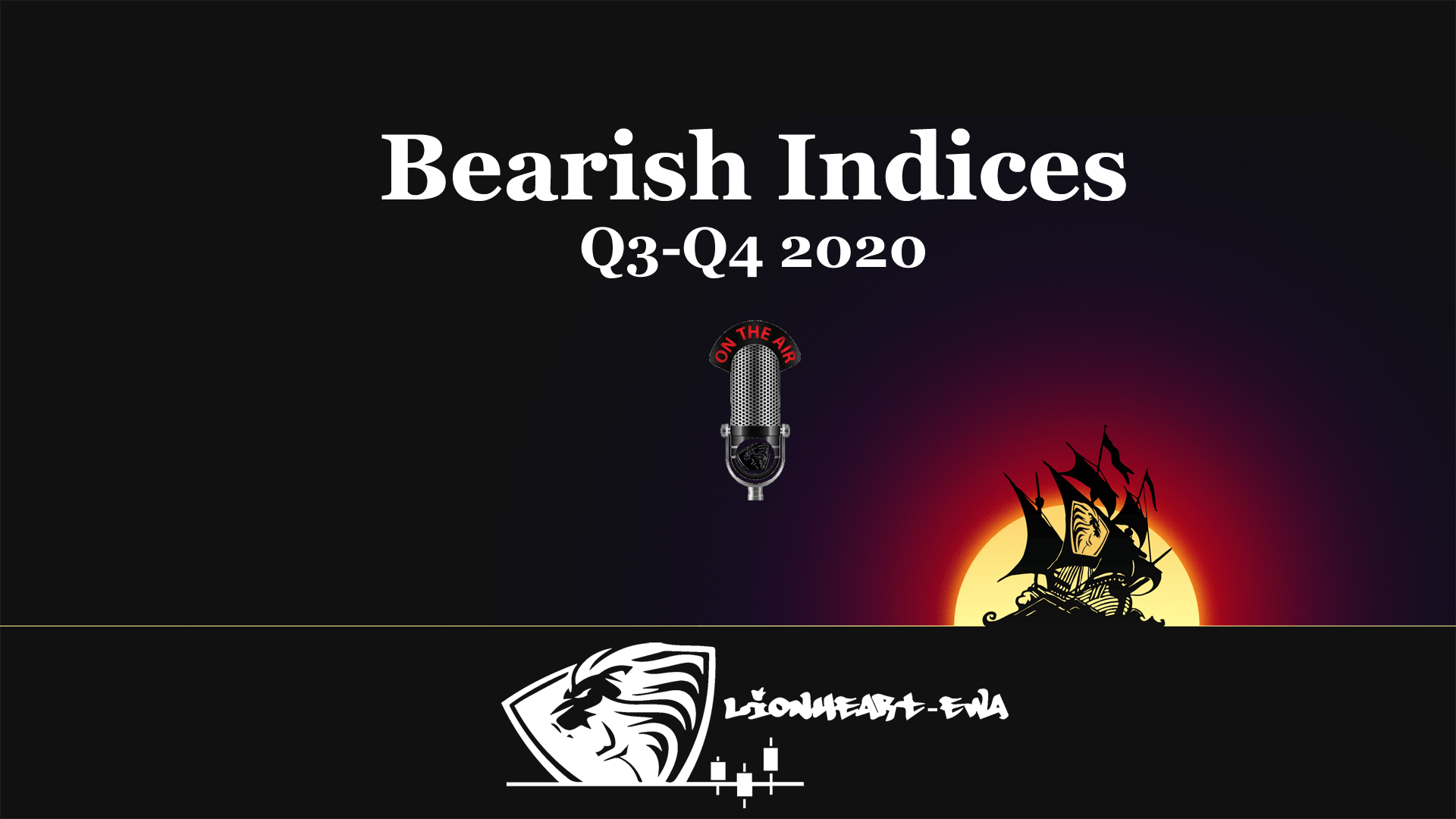 Bearish Indices | Elliott Wave | Q3-Q4 2020

Bearish Indices | Elliott Wave | Q3-Q4 2020
Markets: US & EU Indices
DOW30

SPX500

NAS100

DAX30

FTSE100
In this episode, I am following up on the previously posted, larger degree analysis (macro) on EU & US #Indices.
A #Bearish view is shared, the #ElliottWave way.
The #MarketCrash is not yet ready to unfold, even though #Covid sentiment actually caused damage.
As per the explained #Fractal, the #Markets are most likely gonna go #Bullish, but only after a deeper #Retracement.
From a #TechnicalAnalysis standpoint, #US30, #SPX500, NAS100, DAX30, the're all showing the #EndingDiagonal #ElliottWave #Pattern.
A #Sell is due for the #Indices, and it could be a nice #Trading opportunity.
Bearish Indices | Elliott Wave | Q3-Q4 2020 | Video
Time Stamps:
#NYSE (#WallStreet):
#DowJones (#US30) Daily Chart | 00:00:33
#SNP500 (#SPX500) Daily Chart | 00:09:00
#Nasdaq (#NAS100) Daily Chart | 00:10:54
#DeutscheBörse:
#DAX30 (#GER30) Daily Chart | 00:13:02
#LondonStockExchange:
#FTSE100 (#UK100) Daily Chart | 00:16:35
#TradingSignal | #DAX30 | #Covid19 | 00:18:32
*This video is an update for Market Crash Forecast section.